Dr Peter Foot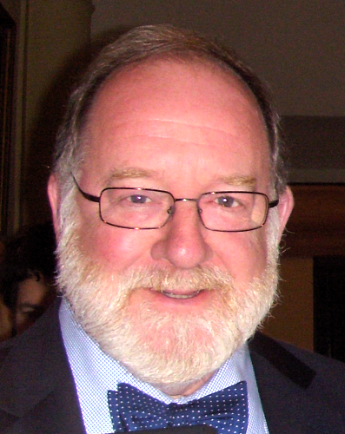 Department of Defence Studies
Contact
Email
Areas of Interest
Military Education
Alliances and Security
Good Governance
Educational and Professional Background
Dr Foot is Emeritus Professor of Defence Studies, Department of Defence Studies, at the Canadian Forces College (CFC). He was Director of Academics and Head of the Department during 2005-2006. He followed this with a six-year term as Academic Dean at the Geneva Centre for Security Policy (GCSP), where he now serves (remotely) as Associate Fellow.
Between 1979 and 1984, he did his PhD research at the University of Edinburgh, including the Centre for Canadian Studies, before becoming a Ford Foundation Research Fellow at the Centre for Defence Studies, University of Aberdeen. In 1984, he chose to go into university teaching full-time. Between 1984 and 1996, while Senior Lecturer at the Britannia Royal Naval College, Dartmouth, and at the Royal Naval College, Greenwich, he taught strategy, military history, and the economics of defence. In the 1990s, he had the good fortune to be closely involved with two new departures in military education. First, in January 1997, now as Deputy Dean, he helped create King's College London's Defence Studies Department within the tri-Service UK Joint Command and Staff College. This was the opportunity to break down tri-Service divisions at the staff college level. Secondly, he was Educational Advisor to the Baltic Defence College in Estonia, a successful experiment in creating staff college education and training on a truly multinational basis.
Dr Foot served with great pleasure at the Canadian Forces College between 2005 and 2006. Having studied Canadian History as both an undergraduate and postgraduate, he had the privilege of an opportunity to work in Canada with a highly talented team — and to expand its numbers to meet the growing demand for academic provision within professional education for the Canadian Forces. The high point was the formal, quinquennial review of the Master's Degree programme in 2006, the conclusion of which, by Ontario's senior postgraduate board, was that CFC's staff course was fully equal to the best elsewhere in North America.
Dr Foot retired back to the United Kingdom. His wide experience in assessing senior officers has been found to be comfortably transferrable to his current role as Bishop's Reviewer, based in the Oxford Diocese of his beloved Anglican Church.
Date modified: