Dr Alan C. Okros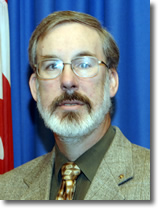 Department of Defence Studies
Areas of Interest
Leadership
Diversity
Women, Peace and Security
Educational and Professional Background
Dr Alan Okros holds a PhD in Industrial and Organizational Psychology from the University of Waterloo. He was appointed Associate Professor in the Department of Military Psychology and Leadership at the Royal Military College of Canada in 2004 and appointed as Full Professor to the Department of Defence Studies at CFC in 2008. In 2019, he assumed responsibilities as Deputy Director Research in the Dallaire Centre of Excellence for Peace and Security within the Canadian Defence Academy.
Dr Okros served in the Canadian Armed Forces from 1971 to 2004, initially as a Maritime Surface and Sub-Surface Officer and, in 1983, was reclassified to Personnel Selection. Senior appointments included serving as Commanding Officer or Director of four academically-focussed organizations including the Canadian Forces Leadership Institute where he led a multidisciplinary team producing the doctrine manuals Duty with Honour: The Profession of Arms in Canada, and Leadership in the Canadian Forces: Doctrine, and Leadership in the Canadian Forces: Conceptual Foundations. He was appointed Officer of the Order of Military Merit in December 1997.
Current Research and Projects
As a researcher on leadership, gender equality and diversity, Dr Okros has contributed to a range of Canadian and international projects to achieve equality objectives and enhance military operational effectiveness. Dr Okros conducts research to support the NATO Committee on Gender Perspective including chairing a NATO Research Task Group examining the incorporation of gendered and cultural perspectives in senior officer professional military education. He serves as the Chair of IUS Canada, the Inter-University Seminar on the Armed Forces and Society — Canada.
As a policy entrepreneur, Dr Okros advocates for evolutions in military understanding and approaches to diversity and inclusion within the CAF and internationally, including involving the military in the United States, Australia, New Zealand, Bolivia, Singapore and South Africa. He has presented subject matter expert testimony to House of Commons Standing Committees and the US 9th District court case that struck down Don't Ask, Don't Tell. He has provided policy options for more inclusive approaches regarding Indigenous Peoples and those marginalized based on gendered identity or sexual orientation, including the requirements to address adverse aspects of military social construction and harmful use of social power.
Date modified: