Dr Alan C. Okros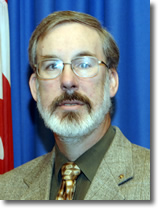 Department of Defence Studies
Contact
Email
Tel: 416-482-6800 ext 6921
Fax: 416-482-6802
Address: Canadian Forces College
215 Yonge Blvd
Toronto ON M5M 3H9
Areas of Interest
Leadership
Diversity
3D (Defence, Diplomacy, and Development) Security
Educational and Professional Background
Dr Alan Okros holds a Bachelor of Commerce from the University of Manitoba and a Master of Applied Science and PhD in Industrial and Organizational Psychology from the University of Waterloo. He was appointed Associate Professor in the Department of Military Psychology and Leadership at the Royal Military College of Canada (RMC) in 2004 and cross-appointed to the Department of Defence Studies as Deputy Chair of Command, Leadership and Management at CFC in 2007.  Dr Okros is the Executive Director of RMC's Centre for Security, Armed Forces and Society as well as the Chair of IUS Canada, the Inter-University Seminar on the Armed Forces and Society.  He provides invited lectures internationally, most recently at the Swedish National Defence College, the Swedish Folke Bernadotte Academy, the US Air War College and the Singapore Command and Staff College.
Dr Okros joined the Canadian Forces in 1971 as a Maritime Surface and Sub-Surface Officer and reclassified to Personnel Selection (PSel) in 1983. He served in several research, policy and staff positions at Canadian Forces Bases, Maritime Command Headquarters and National Defence Headquarters, as well as serving as the PSel Branch Advisor.  Senior appointments included serving as Commanding Officer or Director of four academically focussed organizations: the Canadian Forces Personnel Applied Research Unit, the Personnel Research Team, the Directorate of Strategic Human Resource Coordination and the Canadian Forces Leadership Institute.  In this latter appointment, he led a multi-disciplinary team conducting research and producing CF doctrine on leadership and professionalism including Duty with Honour: The Profession of Arms in Canada, Leadership in the Canadian Forces:  Doctrine and Leadership in the Canadian Forces:  Conceptual Foundations. He was appointed Officer of the Order of Military Merit in December 1997.
Current Research and Projects
Dr Okros is engaged in several research projects centred around leadership in the public domain.  With a CF focus, he is working with colleagues at Defence Research and Development – Toronto on a project for 1 Canadian Air Division, addressing leadership in expeditionary air operations; conducting research for the Directorate of Human Rights and Diversity examining the implications of Canadian demographics for the CF; has  provided pre-deployment preparation and support to the Strategic Advisory Team in Afghanistan and recently completed a multi-year analysis of the attitudes of senior CF Officers with comparison to their American counterparts.  He has also contributed to US Air Force work on cross-cultural competence, examined aspects of the Canadian 3D Security concept and applied a model of professions to explain tensions between the military and humanitarian Non-Governmantal Organizations.  Since 2002, he has been engaged in long-term activities to strengthen leadership and professionalism in the Bolivian military, including implementing a preparatory year for Indigenous Cadets at the Army Military College, introducing professional development on multiculturalism, assisting in the development of policies to address gender integration and advising the Minister and Commanding Generals.
Date modified: