Dr J. Craig Stone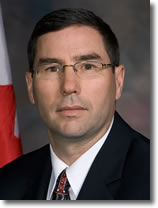 Department of Defence Studies
Contact
Email
Areas of Interest
Defence Economics and the Canadian Defence Industrial Base
Defence Procurement and Budgeting
Strategic Management
Professional Military Education
Educational and Professional Background
Dr Craig Stone is an Emeritus Associate Professor of Defence Studies, Department of Defence Studies, at the Canadian Forces College (CFC). He was the Director of Academics from December 2008 until June 2015, was the Head of the Department from December 2008 until June 2013, and was the Associate Dean of Arts of the Royal Military College of Canada (RMC) from July 2013 to June 2015. He holds a B.A. in Economics from the University of Manitoba, and an M.A. and PhD in War Studies (Defence Economics) from RMC.
More generally, he has taught graduate-level courses in defence economics, defence decision-making, strategy formulation, strategic resource management, and institutional policy development. He served as a member of the DND Defence Industrial Advisory Committee; was appointed to the Interim Board of Directors for the new Defence Analysis Institute in February 2014; served on the College of Management and Economics Leadership Advisory Board, University of Guelph; served as a member of the Canadian International Council Strategic Studies Working Group; served as a member of the Research and Professional Practices Committee, The Institute of Public Administration of Canada; and continues to be a member of the Editorial Board for the Canadian Army Journal.
Dr Stone joined the academic staff at CFC in the summer of 2005 after 29 years in the Canadian Armed Forces. As a military officer in the Royal Canadian Artillery, he served in a variety of regimental positions in the First and Third Regiments of the Royal Canadian Horse Artillery in Lahr, Germany, and Shilo, Manitoba. Employment outside the Artillery included a variety of staff positions at the Brigade, Area and NDHQ levels. Dr Stone is a graduate of Canadian Land Force Command and Staff Course 8801 and Canadian Forces Command and Staff Course 21.
Date modified: