Dr Philippe Beaulieu-Brossard
Department of Defence Studies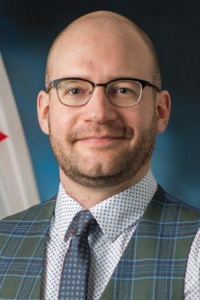 Contact
Email
Tel: 416-482-6800
Fax: 416-482-6802
Address:  Canadian Forces College
215 Yonge Blvd
Toronto ON M5M 3H9
Areas of Interest
Design Thinking
Sociology of Military Knowledge
Critical War Studies
Theoretical Approaches to Security, Strategy and International Relations
Israel, US, & Canadian Defence & Security Policies
Middle-East in Global Politics (US, Russia, Israel, Iran)
Education and Professional History
Dr Philippe Beaulieu-Brossard holds a Ph.D. in International Relations from the University of St. Andrews in Scotland, and both a BA and MA in Political Science: International Relations and Foreign Policy from the Université du Québec à Montréal. He has just completed a Social Sciences and Humanities Research Council of Canada postdoctoral fellowship at the Graduate School of Public and International Affairs at the University of Ottawa.
Dr Beaulieu-Brossard led the publication of a special issue on military design thinking including the articles of 16 defence practitioners based on four continents published by the Journal of Military and Strategic Studies in 2017. Routledge's New International Relations Series will publish the book version of his thesis in 2018. This book questions confirmation biases emerging from the relationship between theory and practice involved in the Iranian nuclear crisis from the American and Russian perspectives between 1998 and 2017. Dr Beaulieu-Brossard also published an article in the Review of International Studies theorizing ambiguities in the politics of security, with Jonathan Austin (2017 on Online First ), in International Relations about Actor Network-Theory and Reflexivity (2015), and in the International Studies Journal about Smart Power, Soft War and sustainable diplomacy between the US and Iran (2014).
Dr Beaulieu-Brossard is also a fellow of the Centre for International Policy Studies, based at the University of Ottawa.
Current research and projects
Dr Beaulieu-Brossard is the co-director of the Archipelago of Design project aimed at making available the experiences of defence practitioners with new planning and innovation methodologies for research and education purposes. He is currently writing a book and several articles developing a sociology of military design thinking based on literally following the transnational diffusion of design thinking from Israel Defense Forces, the US Army, US Special Operations Forces and Canadian Armed Forces in the last three years.
Date modified: