Centre for National Security Studies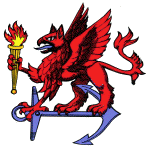 The Centre for National Security Studies (CNSS) was established to provide a forum for national security analysis in its broadest context. Intellectually, the CNSS is a member of the family of strategic studies and international affairs organizations, which are sponsored at the national level and participate in and provide programmes and services to senior members of federal, provincial, and private organizations.
Aim. The aim of the CNSS is to foster the study and improved understanding of Canadian national security.
Scope. In support of this aim, the CNSS:
carries out and support research into and analysis of national security;
maintains and works to improve the resource network for national security studies;
carries out programmes on national securities studies and single-issue seminars; and
funds and administers solicited research programmes.
Date modified: