Dr. Marion Laurence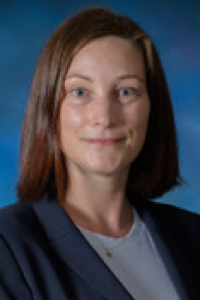 Areas of Interest
Global Security Governance
Peacekeeping and Peacebuilding
Protection of Civilians
Child Soldiers
Human Rights and Humanitarianism
Political Sociology of International Organizations
Educational and Professional History
Dr Marion Laurence completed her Doctorate in Political Science at the University of Toronto, where she specialized in International Relations. She holds a Master of Arts in Political Studies from Queen's University and a Bachelor of Arts (Honours) in History and Political Science from Dalhousie University. Her research has been supported by grants and fellowships from the Social Sciences and Humanities Research Council of Canada, the Ontario government, the University of Toronto, and Global Affairs Canada. She is a research associate with the Centre for International Policy Studies at the University of Ottawa.
Current Research and Projects
Dr Laurence's postdoctoral research examines norm and practice change in global security governance, with a primary focus on United Nations peace operations. Her current book project draws on fieldwork she conducted in Sierra Leone, Côte d'Ivoire, and New York City to investigate changes in how UN peacekeepers interpret the norm of impartiality on a day-to-day basis.
Recent publications include an article in International Peacekeeping that examines normative ambiguity in UN peacekeeping, as well as contributions to the Palgrave Encyclopedia of Peace and Conflict Studies and the forthcoming volume, United Nations Peacekeeping and International Relations Theory (eds. Kseniya Oksamytna and John Karlsrud, published by Manchester University Press). She has also published a variety of policy-oriented articles and reports with Policy Options, the Centre for International Policy Studies, Au Courant, and Allons-y: Journal of Children, Peace, and Security .
Date modified: