Dr Richard Goette
Department of Defence Studies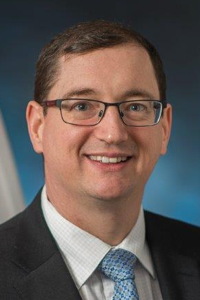 Contact
Email
Tel: 416-482-6800 ext 6623
Fax: 416-482-6802
Address: Canadian Forces College
215 Yonge Blvd
Toronto ON M5M 3H9
Areas of Interest
Air Power and Canadian Air Force History
Leadership, Command and Control
Canadian-American Relations
Canadian Naval History
War and Society
Educational and Professional Background
Dr Richard Goette is an air power academic and Canadian Air Force historian. He has an MA and PhD in History from Queen's University, where he held Department of National Defence (DND) Security and Defence Forum (SDF) Master's and PhD scholarships. He has taught Canadian military history, Canadian external relations, war and society, and command courses at several civilian and military universities. He has also worked in research and writing roles for the Canadian Armed Forces (CAF), including the Canadian Forces Leadership Institute and the Canadian Forces Aerospace Warfare Centre (CFAWC).
At the Canadian Forces College, Dr Goette lectures on command, the profession of arms, air power, targeting, and the Royal Canadian Air Force (RCAF). He teaches residential and distance learning courses on the Joint Command and Staff Programme and National Security Programme, in addition to being a Master of Defence Studies supervisor. He participated in the 19th Summer Workshop on Analysis of Military Operations and Strategy, Columbia University Saltzman Institute of War and Peace Studies, at Cornell University, and also the RCAF's Senior Command and Control Course at CFAWC. Dr Goette is an Associate Editor-in-Chief of the RCAF Association's flagship publication, Airforce Magazine. He is also a Research Associate with the Laurier Centre for Military Strategic and Disarmament Studies in Waterloo, where he previously held a DND SDF post-doctoral fellowship.
Dr Goette has published extensively in the fields of air force history, air power, naval history, leadership, and command and control. His work has appeared in a number of books and journals, including official DND and CAF publications. Dr Goette is active at conferences, having presented numerous papers at academic symposia. He is an Associate Air Force Historian with the RCAF Office of Air Force History and Heritage, and a member of a several organizations, including the RCAF Association, the Canadian Aviation Historical Society, and the Canadian Nautical Research Society.
Current Research and Projects
Dr Goette is currently conducting research on air power issues related to the RCAF as a military institution, command and control, targeting, air mobility (airlift and SAR), "soft" air power, and the Arctic. His first book, The Acid Test of Sovereignty: Command and Canadian-American Continental Air Defence 1940-1957, will soon be published as part of the University of British Columbia Press Studies in Military History Series. Dr Goette is also researching and writing a biography on Lieutenant-General W.K. Carr, the first Commander of Air Command. His future plans include research on the RCAF, air force education, maritime air power, and air defence in conjunction with CFAWC.
Date modified: