Dr Adam Chapnick
Department of Defence Studies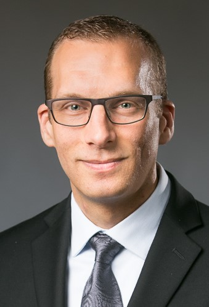 Contact
Email

Tel: 416-482-6800 ext 6853
Fax: 416-482-6802
Address: Canadian Forces College
215 Yonge Blvd
Toronto ON M5M 3H9
Areas of Interest
Canadian Foreign Policy
Canadian-American Relations
Canadian Diplomatic History
Canada and the United Nations
Teaching and Learning
Educational and Professional Background
Dr Chapnick holds a BA (Hons) from Trent University, an MA in International Affairs from Carleton University and a PhD in History from the University of Toronto. Upon completing his doctoral studies, Dr Chapnick taught history at the University of Toronto. He has also taught at Ryerson University.
He is the author or editor of seven books, including The Harper Era in Canadian Foreign Policy (2016), The Middle Power Project: Canada and the Founding of the United Nations (2005), and Academic Writing for Military Personnel (2009). He has also published over 50 academic essays and book chapters on historical and contemporary issues in Canadian international policy, Canadian-American relations, and teaching and learning. He is a former winner of the Royal Military College of Canada's John Scott Cowan Prize for Research Excellence (2011) and a former co-editor of International Journal, Canada's leading Journal of global policy analysis (2013-2015).
Current Research and Projects
Dr Chapnick is working on a history of Canadian foreign policy as told through a series of case studies.
Date modified: