Honorary Captain (Navy) Hugh Segal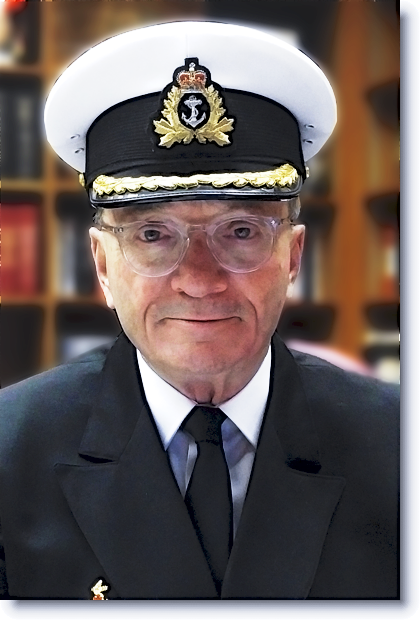 Hugh Segal, OC, OOnt, was appointed Honorary Captain (Navy) of the Canadian Forces College in November 2017.
HCapt(N) Segal was appointed to the Senate of Canada in August 2005. He has chaired the Standing Committee on Foreign Affairs and International Trade, served on the Special Committee on Anti-Terrorism; been Vice-Chair of the Sub-Committee on Cities and a Member of the Standing Committee on Agriculture and Forestry. He is a former Chief of Staff to the Prime Minister of Canada and Associate Secretary of the Ontario Cabinet. He earned his Bachelor of Arts at the University of Ottawa and holds Doctorates in Law (honoris causa) from the Royal Military College of Canada and the University of Ottawa. He also teaches at Queen's University's School of Policy Studies and School of Business, where he is, respectively, Fellow and a Professor of Public Policy.
A distinguished Canadian citizen and supporter of the Canadian Forces, HCapt(N) Segal was appointed as a Member of the Order of Canada in 2003, for his insightful advice and informative commentary on public affairs and his enhancement of the quality of debate in Canada. In 2005, he was appointed an Honorary Captain (Navy) and affiliated with Her Majesty's Canadian Ship Cataraqui. In 2016, he was promoted from within the Order to the rank of Officer of the Order of Canada, for his steadfast efforts over four decades in the public, private, academic and not-for-profit sectors. He was also appointed as a Member of the Order of Ontario in 2016.
HCapt(N) Segal is a former President of the Institute for Research on Public Policy and former Chair of the Canadian Institute of Strategic Studies. He serves now on the board of the Canadian Defence and Foreign Affairs Institute, the Conference of Defence Associations, the International Institute of Strategic Studies in London and the Institute for Democratic and Electoral Assistance in Stockholm. In 2014, he was appointed as Head of the prestigious Massey College, in the University of Toronto.
Date modified: